The day workshop will include:

Icelandic Tvísöngur
(a two part singing style characterised by parallel fifths)
Icelandic Rímur
(a poetic and narrative singing style)

Ballad Dance
(Icelandic, Faroese and Danish Ballad dance and song styles)

Plus hands on introductory taster sessions in Lyre, Bowed Lyre (Finnish Jouhikko), Icelandic Fidla, Icelandic Langspil, and Ancient Wind Instruments (Willow Flute, Bone Flute and Prillar-horn).


Practicalities:

The day workshop and evening concert will be held at the Cranborne Ancient Technology Centre in Cranborne, East Dorset, on Monday 9th April 2012.

The workshop day will begin at 10am and continue until 5pm approximately. Attendees will be bringing food to share for lunch, tea and coffee will be provided.

The evening concert will begin at 7:30pm. Refreshments will be provided in the interval.
Workshop Refunds Policy: if you cancel with enough notice for us to sell your ticket to someone else then we will give you a refund. Otherwise refunds are sadly impossible.

Concert Ticket Refunds: we will refund cancelled concert tickets if the cancellation is made at least seven days before the event.

Biographies: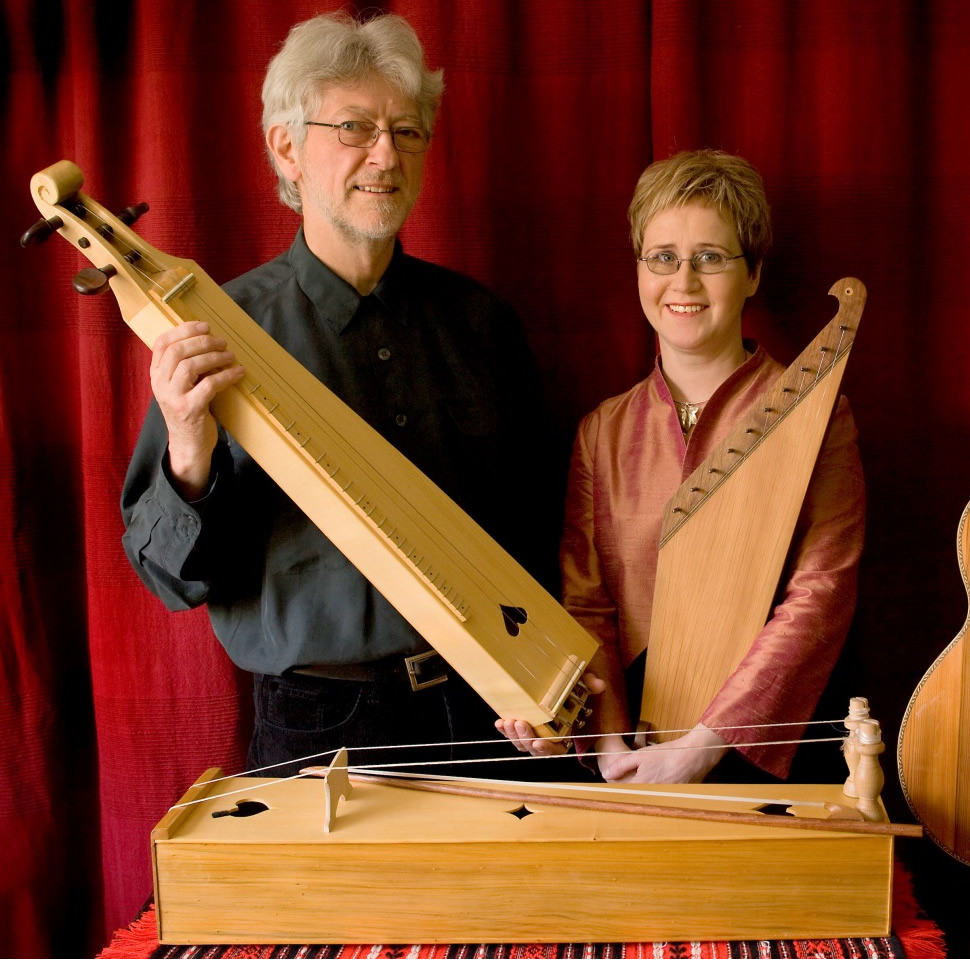 FUNI (an old Icelandic word meaning fire) are Bára Grímsdóttir and Chris Foster. They have been performing, recording and teaching together since 2001 in Belgium, China, Denmark, Eire, Finland, Hungary, Netherlands, Norway and the USA as well as throughout Iceland and Britain. In 2009 they launched the first course in Icelandic traditional music at the Icelandic Academy of the Arts.

Bára Grímsdóttir is one of Iceland's foremost performers of folk music. She grew up hearing traditional music in her family's farm in Northern Iceland. Later, she studied composition, choral conducting and singing at the Reykjavík College of Music, followed by five more years studying composition in Holland. She maintained her involvement with Icelandic folk music throughout and continues to draw on the well of Icelandic traditional music in her compositions. As a performer she invests the songs that she performs with a natural authority born out of her having been surrounded by them from birth.

Chris Foster is a well known English folk musician, but since meeting Bára in 2000 has been exploring ways to combine his English accompanying style with traditional Icelandic song. Since moving to Iceland, he has extensively researched the history and technique of the mysterious Icelandic Fiðla, a stringed instrument about which little is recorded, and is now one of Iceland's best known fiðla players.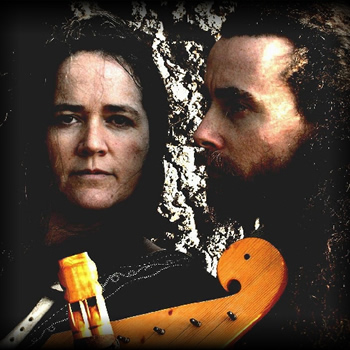 Kate Fletcher is a singer, folk musician and music teacher with a passion for long ballads and the dance traditions associated with them, Viking and Dark Age music, and the folk traditions of Northern Europe in general. She plays kantele, harp and lyre, leads choirs and vocal workshops, and together with Corwen, makes ancient musical instruments. They regularly present Viking music workshops at the ATC and elsewhere.
Corwen ap Broch is a multi-instrumentalist and instrument maker based in Dorset. He has researched ancient music and experimented with making and playing instruments from the stone-age through to Viking times. He regularly gives talks, workshops and demonstrations on Dark Age instruments. He is an accomplished performer and teacher, and has made several BBC television appearances.